Mortgage Pre-Approval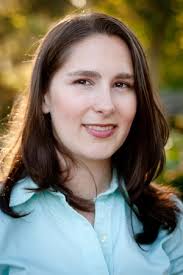 One of the first steps in the home buying process is to consult with a mortgage lender about your financing options. At The Shea Group, we are privileged to parter with Austin Lampson | OnQ Financial. the Winner of the past two BEST OF Santa Barbara awards. Austin and her team are THE go to lenders in this area, learn more about them below.
I'm Austin Lampson, your ally in the home-buying process. My goal is to make The Shea Group clients' mortgage processes as streamlined and smooth as possible. I've been in the industry for over a decade, and I can ensure my clients will receive the best customer service while we work together to determine the best mortgage product for them.
Scott Lindberg is our Team Captain. His role is to deliver WOW service to help guide you through process, from initial call all the way through pre-approval. There is a lot of moving parts to the process and he is there to make it go as smooth and easy as possible for you. A graduate of UCSB, he has been in the real estate industry since 2007. Scott is married, living in Santa Barbara, with his wife and their two cats, Mr. Keats and Cinder.
Heather Ronan is our Team Concierge. She handles marketing, events, and client relations. She wears many hats around the office and will greet you with a big smile and a helping hand as you enter the office. She moved to Santa Barbara from the East Coast after graduating college and she has loved every minute in this beautiful city.
Our Team Liaisons are Issa Forrest & Katie McCombs. Always ready with a smiling face and helping hand, they communicate with clients, realtors, and all other parties during the transaction. From initial contact through to closing, they are here to help answer any questions you may have to make the process as easy as possible. Katie lives in Santa Barbara with her husband, and two cats, Sirius & Tonks. Issa lives in Ventura with her boyfriend, and loves running, the outdoors and racing.
Get a glimpse at Austin in and out of the office. Join Austin on a hiking trail and at the farmer's market as well as learn her passion for helping home buyer achieve their dream of home ownership
When you know what you can afford, you can focus your home search and make your move more quickly when you find the property you want.

Fill out the form below to begin the process.